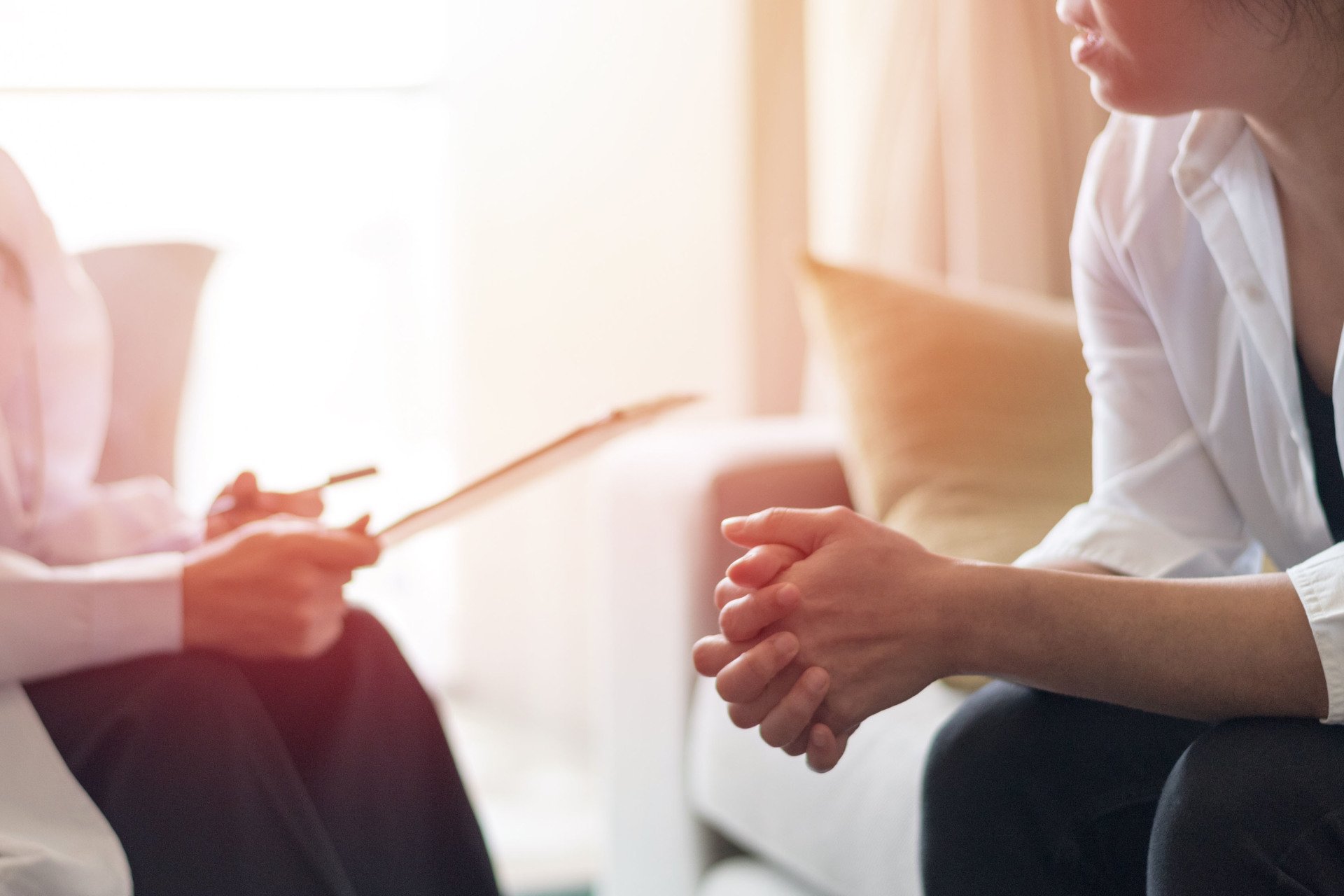 Staff
Immediate Openings | All Major Insurances Accepted | Owner Operated
Ankeny Family Counseling
We understand that the pressures in life, such as jobs, finances, marriages, and other relationships can lead to feelings of frustration, anger, hopelessness, and isolation. We have all had difficulties. We want to help you overcome your difficulties by listening to you and helping you come up with solutions that can help you.
Our family and locally owned practice serves couples and individuals using strategies that tap into your internal resources that will help you feel better and manage the challenges that are causing you or your relationship distress. We have immediate openings at our Ankeny office. 
We know that life is busy and you don't want to travel to Des Moines or West DSM. We are conveniently located west of the Prairie Trail HyVee. We accept most insurance and we handle all of your insurance filing for you. All you have to do is to take the first step and call 515-508-1150 or email us.
Our Awesome Team
Ashlley Houge LMSW
A little about me.... Hi, there! My name is Ashlley!
I have worked in the social work field for over 15 years as a change agent for some of Iowa's most vulnerable populations. I have worked in numerous different treatment and program settings, delivering a multitude of services to adolescents, adults and the aging. The experience of working with the range of clientele that I have, has provided me with growth and development of my skills over the years; which is invaluable as a clinician. During my time working in the field, gaining first-hand knowledge and experience I completed my studies. I obtained my Bachelor's Degree in Psychology from Iowa State University and completed my Master's at The University of Iowa within the School of Social Work. I am excited to join the clinical team at Ankeny Family Therapy to continue helping others. I will be offering sessions during the evenings and on weekends, but do not hesitate to ask if you have a unique session time that fits into your schedule. I am generally flexible and want to meet your needs as best as I can.
Sometimes we get stuck, we may not have words to describe what is going on or know where to go next. Sometimes things do just not add up or make sense. I am here to tell you that is okay. We have these moments, we are all human. I want you to know that there is support and guidance waiting for you when you are ready. When you are ready I want to work with you using a personalized, yet solution focused, strengths based approach that can provide clarity and healing. We will work as a team to diminish those feelings of being stuck or not okay. Working with individuals to overcome those hurdles they may see blocking their path is a process, but ends in a transformational journey that leaves you living your best life. I want to help you live your best life.
Thea Guest, LMSW, CADC
Thea received both her Bachelor's degree in Child Development and Family Relations, and a Master's Degree in Social Work, from East Carolina University in North Carolina. Thea worked as a Substance Abuse Counselor for 3 years in Iowa and is a CADC, with both adults and adolescents. Prior to this, she worked with all age groups as young as 3 years old, treating a wide range of mental health issues, not limit to but including, depression, anxiety, relationship issues, trauma, attachment, and adjustment issues. Thea is trained in EMDR and PCIT. She has a passion for providing families and individuals the help needed to find balance, and grow in their knowledge of health and peaceful living. Thea works from a client-centered perspective, and employs the use of several treatment modalities, including Cognitive Behavioral Therapy, Solution Focused, and other evidenced-based practices. She has a desire to recognize and employ the most beneficial treatment method for each individual to overcome life's challenges.
Jonathan Fasse, LISW
The fact that you're even reading this is the first step toward meaningful change. Trying to find a therapist can be scary and confusing. All these degrees and licenses, but what does it all mean, and more importantly, who's a good fit for you? You may be asking yourself, will this person judge me? Can this person really help?
We all experience feelings of depression, anxiety, and anger from time to time, but sometimes these feelings and our behaviors can get out of control. You may have problems with a relationship that you can't take to your friends and family. You might be going through a significant life change and you just don't know what to do. Or maybe there's nothing major going on, but you just can't seem to accomplish the things you want to do with your life.
If you're experiencing any of the above, you may feel like you're lost at sea and can't figure out where you're going. Let me be a lighthouse. You're the captain of your own ship, you decide what to do with your life. But sometimes we need a navigator, someone who can help us get to where we want to go. Together we can discover where you're headed, where you really want to go, and how to get there.
Lindy Reinhart LMHC
Hi! I'm Lindy.  
A misconception I have realized in therapy is that clients look for their therapist to "tell them what to do". I believe that YOU are the expert in your own life and I am more of a co-pilot. Those who have been clients in the past will smile when they hear, "I'm just in the passenger seat holding the map, we will go down any street you want, and we can turn around if that was a wrong turn", or "You're driving this bus!". 
I use evidence based therapies in session: CBT, DBT and EMDR to name a few. Often times, we notice things from our rearview mirror (our past traumas) continue to impact our day to day living and decision making. Together we can face those items that may be holding you back. I have experience in all ages, genders, sexual orientations, and a variety of traumatic pasts.  
Our sessions are guaranteed to be a place of no judgement and you will always be treated with dignity, respect, care and genuine concern for your wellbeing. Mental health advocacy is a topic that is a passion of mine and I will continue to do my part about ending the stigma that surrounds mental health.  
Thank you for reading this! I know how much courage it takes to make the first step, and I am proud of you!
I am new to Ankeny Family Counseling, so there is no wait at this time to see me. I offer telehealth visits at this time that you can attend in any private area that you choose. I look forward to meeting you! 
Terry Thomas t-LMHC
We all have times in our lives when we could use a place to explore life's challenges. Congratulations for taking the first steps toward making change. I am here to support you as you begin this journey. I look forward to providing a safe, supportive space to accomplish your goals.
I earned my undergraduate degree in Social Work from Illinois State University in Normal, Illinois and Master's Degree in Counseling from Drake University in Des Moines. I have spent my career working with individuals providing counseling, and support as they began the process of change. For over 20 years, I have worked with children, adolescents, and adults coping with depression and anxiety, substance use disorders, grief and loss issues, career counseling, parenting issues, relationship issues, stress management, self-esteem, and disabilities.
I work from Trauma Informed and Cognitive Behavioral perspectives. Recognizing that as individuals each person's needs are different, I am here to meet you where you are.
I enjoy spending time with my family and friends and I love to travel.
Steve Pohlmeyer - LISW
Challenges happen as individuals, couples, and families develop and
grow. I am here to help with these challenges.
I believe healthy change happens when you are given the guidance you
need to draw on your own strengths and realize your potential to live a
fulfilling, happy life. I will provide an environment of compassion and
support to help you overcome obstacles to move forward and thrive. I will help you, using an eclectic approach tailored to the unique needs of your situation.
I have over 30 years of experience helping a diversity of people in a
variety of settings, with brief and long-term solution focused
interventions.  I was a student athlete in college, coached soccer, am a parent to elite athletes, am an avid cyclist, and I am completing sports psychology training. My areas of expertise include:
- Anxiety and depression
- Sports Psychology
- Children and adolescents with behavioral issues
- Life stresses and next steps
- Phase-of-life changes, grief, and loss
- Relationship challenges with individuals, couples, and families
Again, I believe you have the ability to move forward, thrive, and live
a fulfilling, happy life. I am here to help you.
Angelia McCright - t-LMHC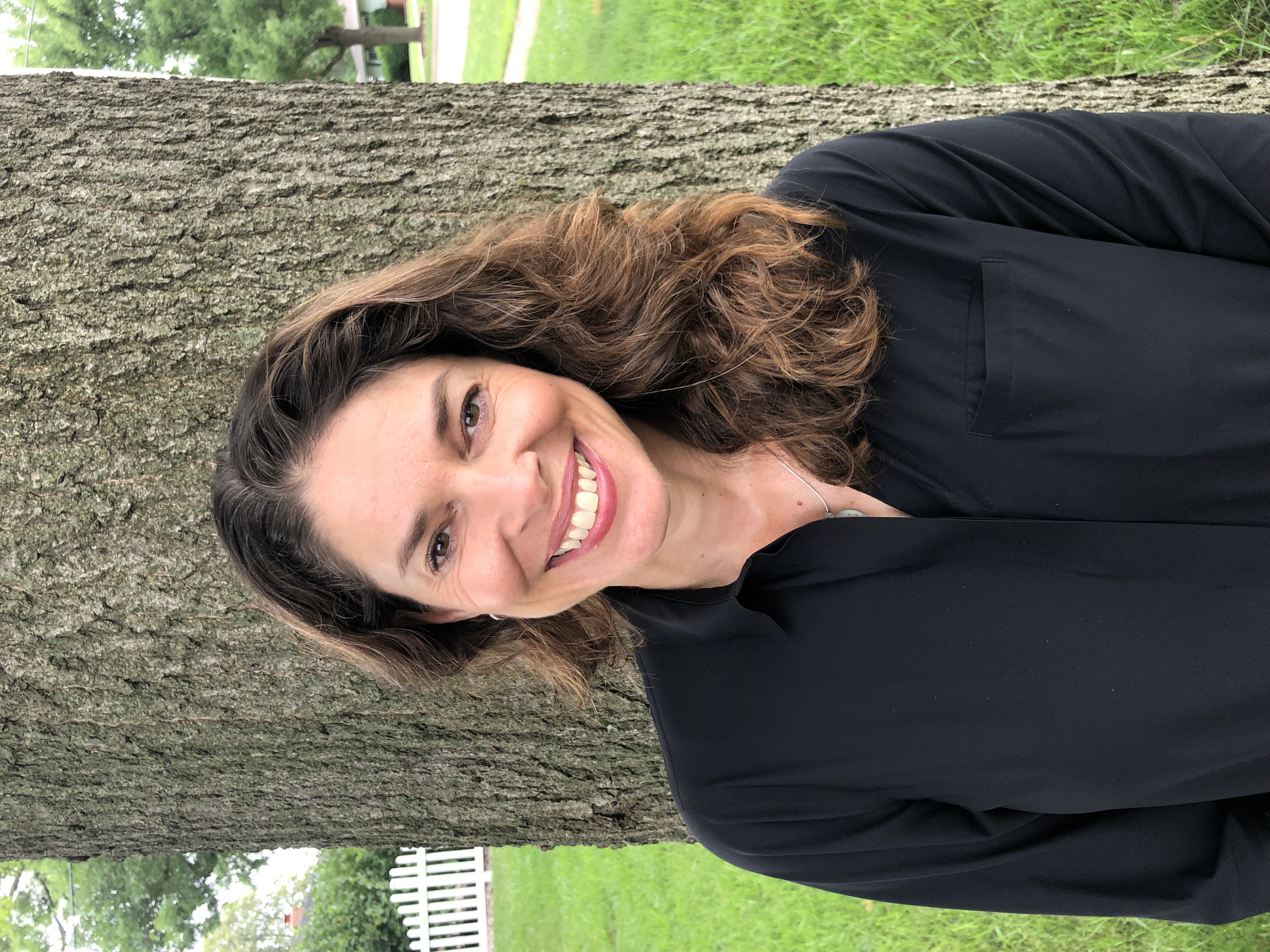 Welcome!
Finding the right partner in your counseling journey is especially
important in the healing process. I provide a compassionate and supportive presence for individuals 18 and over and for couples who are struggling with a variety of life challenges.
I specialize in relationship issues, grief and loss, anxiety, depression, and trauma recovery. I work with individuals to manage chronic mental illness such as mood
disorders, bipolar and emotional intensity issues (borderline personality disorder).
I draw from an evidence-based practice to personalize an
approach that meets each of my client's needs. 
I incorporate and integrate brain science, DBT, TF-CBT, attachment
theory, internal family systems and EMDR into my practice.  In my work with couples, I implement the Gottman approach.  My approach is trauma focused and I will work with you to find the root cause of what you may be struggling with. 
Peace within is not the absence of disturbance in your life,
but freedom from it.  I believe it is possible for our internal world to be at peace while the external world is in chaos.  My approach is to accompany my clients through challenges they face no matter how messy and uncomfortable.  It is when we move out of our comfort zone that change and growth occur.
I offer in-person and online (telehealth) sessions for both
individuals and groups.  I have flexible scheduling and I welcome people from all backgrounds.  Please visit our website or call our office
to schedule.  I look forward to working
with you!
Colin Priest - t-LMHC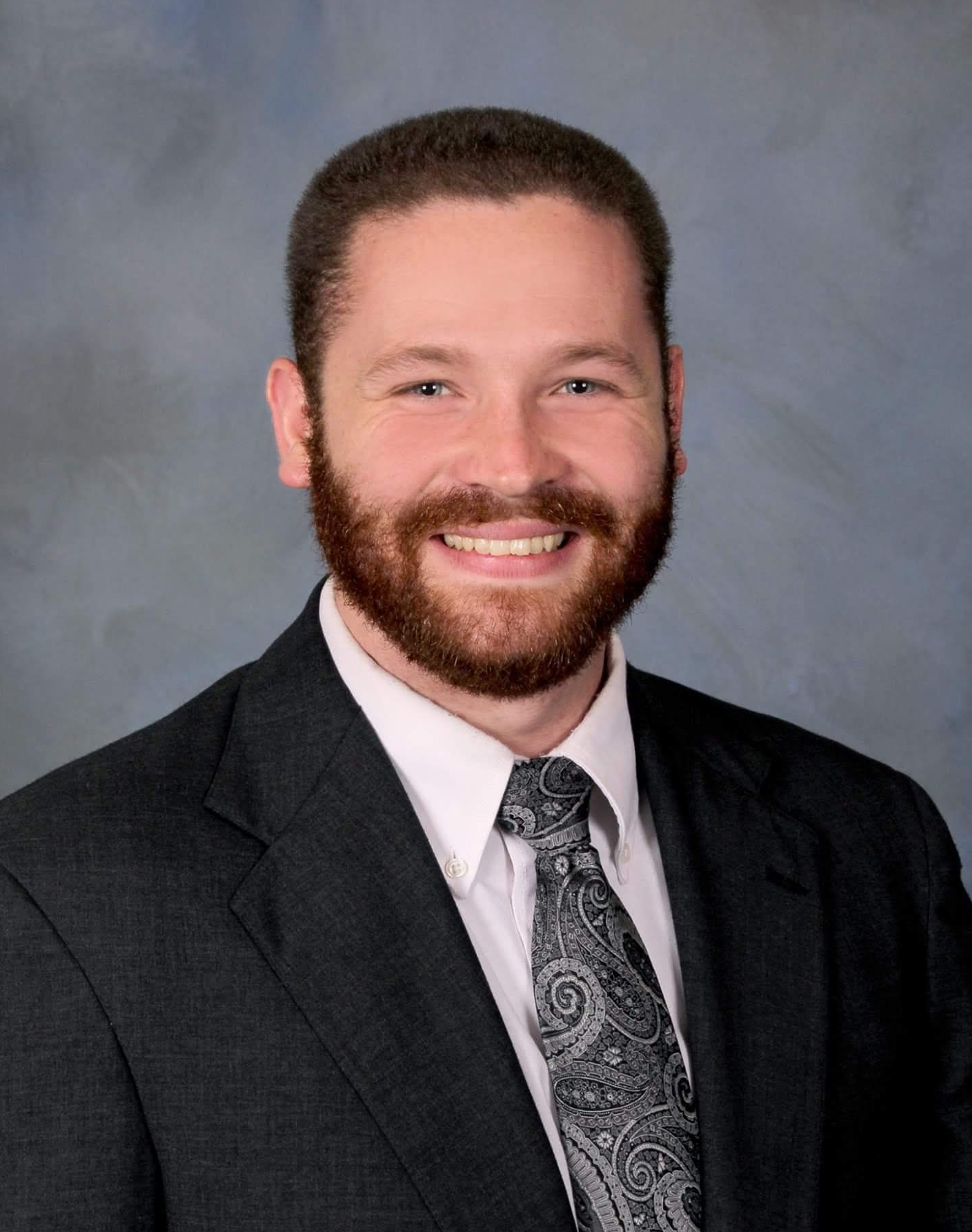 If you're reading this right now you've likely experienced a lot of pain. Maybe you feel lost and don't know what to do, or you've tried many things and nothing seems to work. Maybe things have felt "off" for some time and you are tired of the way you feel. One thing is for sure, you're sick and tired of feeling the way you do right now and you want someone who can help. You want someone who you can trust, someone who respects you and sees the struggle you've had to endure. Most importantly, however, you want someone who can help you fix your problem so you can get back to living a happy life, and finally have some peace of mind.
My approach to counseling focuses on goal setting and problem identification. Once you have a clear goal for a better life, we'll talk about your current problem and how it's holding you back. Problems come in many shapes and sizes. When we're clear on what's bothering you then we'll develop a plan that uses your strengths to get your life back on track.
I would love to work with you and help you to create a better life for yourself today. Take courage and take the first step: contact me by phone call, email or text to set up an appointment today and begin your path to a better life.
Vicki Ailey-Roberson LMHC - Licensed Mental Health Counselor (LMHC) Owner, Ankeny Family Counseling
Vicki is not accepting clients at this time. We have talented therapists at AFC that can help you.
I opened Ankeny Family Counseling in 2015 after working for others in the counseling field for over 30 years, My vision is to be deeply committed to your counseling experience. My hope for you is that will heal, that with help you are able to solve life's difficulties that stand in your way of happiness.
I have always had a heart for helping others and believe my work isn't really work, its a calling. In my late teens and early 20s I struggled with my own problems in life. After years of trying to solve problems on my own without success I was helped by some of the most caring and talented counselors. My life has been on positive trajectory ever since. I know that I would not be where I am today without the help of others.
With the help of Department of Vocational Rehabilitation I was able to obtain a Bachelors Degree in Social Work from Mt Mercy College in Cedar Rapids. I worked with the substance abuse population for many years and then returned to college at Drake University earning a Master's Degree in Counseling.
I have found myself very interested in working with developmental, sexual, relational, and family trauma. Fifteen years ago I became certified in Eye Movement Desensitization and Reprocessing (EMDR). I have had great success using EMDR for PTSD, phobias, addictions, complex grief, religious abuse, anxiety and depression.
I am also trained in Sue Johnson's model of Emotionally Focused Therapy (EFT). Using EFT I have helped couples overcome relationship injuries, helped couples who have been living like roommates become intimate partners and improve communication.
Area of Expertise
EMDR (Certified)
Gottman for Couples
Emotionally Focused Therapy for Couples
Couples Counseling
Christian Counseling- only for those that request this
Trauma Focused
Cognitive Behavioral Therapy (CBT)
Dialectical Behavior Therapy (DBT)
Christina Guerrero - OPERATIONS MANAGER
Christina chose to work at Ankeny Family Counseling (AFC) because she believes the organization welcomes and celebrates diversity in its philosophy and practices. She ensures the day-to-day operations and oversees the practice's processes, policies, and procedures for all AFC's team members. Christina is an EdD candidate in Organizational Leadership at Northcentral University. Her research focuses on social justice in higher education. She earned a master's degree in Education from Ashford University and a BA degree in Psychology and Human Services from Grand View University in Des Moines. Christina has been in education for the last ten years and is an adjunct instructor for Des Moines Area Community College. Her passion is teaching ELL and improving the quality of life and educational opportunities for her students. Aside from working too hard, her number one priorities are her three beautiful children, one adorable granddaughter, two spoiled cats, and her husband.
Authentic leadership is leaders who possess positive psychological capacities and moral reasoning closely aligned with multicultural competencies.